Find a Member
Buying or Selling a Luxury Home? Looking to make a Referral?
Our Members Set the Benchmark for Luxury Home Marketing.
The Institute for Luxury Home Marketing exists to help buyers and sellers of luxury homes and estates find real estate professionals who specialize in the luxury home market and have completed extensive training to build additional competencies.
Members of The Institute actively seek out the latest information in marketing strategies, stay on top of changing market conditions, and know how to handle the special needs of an elite clientele and their exceptional properties.
How to Select the Right Agent
You've made the decision to buy or sell a luxury home, and now it's time to select the real estate professional who can best assist you. Not all good agents operate effectively in the upper-tier market. It is a market segment that requires special competencies. So we've compiled five tips for choosing an agent in the luxury real estate market.
*State/Province is required for US and Canada


Diana Beam
RE/MAX Island Paradise Realty
St. John VI
"Diana knows every square inch of St. John better than anyone, and she also knows the deep background on each home or parcel on the island and has the insight and skills to get a transaction to closing in the quickest way with the best results for both sides." more

– Buyer

Carol Dochen
Carol Dochen Realtors, Inc.
Austin TX
When my husband finally persuaded me to start looking for a house closer into town so that our commutes to work weren't so long, I told him that we had to contact Carol. Carol helped me find the perfect house over 20 years ago, and I remembered her warm, personal service and how helpful she had ... more

– Client letter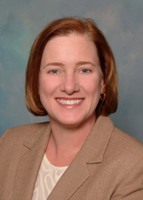 Holly Dahl
Beverly-Hanks & Associates
Hendersonville NC
"It is with great pleasure that I recommend Holly Dahl to anyone that is in need of a realtor. Holly Dahl took our home to sell after another realtor had been trying to sell it for a number of months. She is like no other realtor I have ever known. Her love for her profession is clearly evident... more

– Dr. Tim T. Emery