Not all agents are equal
Institute Members Are Trained to Work in Luxury Real Estate.
The Institute for Luxury Home Marketing exists to help buyers and sellers of luxury homes and estates find real estate professionals with the knowledge, skills, and expertise to support their unique needs. Our members specialize in the luxury home market and have completed extensive training to build additional competencies.
Members of The Institute also have access to exclusive market insights and the latest marketing strategies, enabling them to stay on top of changing market conditions and offer effective plans to sell luxury properties. This insight and specialized knowledge makes our members, especially those who have earned the Certified Luxury Home Market Specialist™ (CLHMS) designation, the best agent choice for affluent buyers and sellers of luxury residential properties.
Select the Right Agent
Successfully buying or selling a luxury home starts with selecting the real estate professional that can best assist you. Not all agents operate effectively in the upper-tier market, a segment that requires special competencies and marketing expertise. Here are five tips for choosing an agent in the luxury real estate market.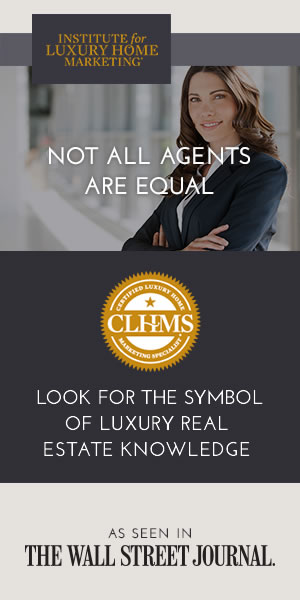 Richard Lacey
Coldwell Banker Tamarindo Realty

I contacted other agents via internet when I started looking for homes in Costa Rica. Richard Lacey was the only one who responded promptly and continued to do so as we corresponded with each other. When I met him, he was very professional and attentive to my needs. He showed me several homes...
Mimy is a high octane performer who always manages to exceed expectations at every level of interaction. My experiences with her have been both extremely productive and always enjoyable: truly a rare combination. She is a great listener, results oriented, and highly productive with innate peop...
Bettina is the best real estate agent we have ever worked with. She was a terrific partner in our search for a home in Austin. We came to Austin from a very different market. She was knowledgeable, creative and endlessly patient as she helped us navigate Austin's fast-moving and competitive hous...