Not all agents are equal
Institute Members Are Trained to Work in Luxury Real Estate.
The Institute for Luxury Home Marketing exists to help buyers and sellers of luxury homes and estates find real estate professionals with the knowledge, skills, and expertise to support their unique needs. Our members specialize in the luxury home market and have completed extensive training to build additional competencies.
Members of The Institute also have access to exclusive market insights and the latest marketing strategies, enabling them to stay on top of changing market conditions and offer effective plans to sell luxury properties. This insight and specialized knowledge makes our members, especially those who have earned the Certified Luxury Home Market Specialist™ (CLHMS) designation, the best agent choice for affluent buyers and sellers of luxury residential properties.
Select the Right Agent
Successfully buying or selling a luxury home starts with selecting the real estate professional that can best assist you. Not all agents operate effectively in the upper-tier market, a segment that requires special competencies and marketing expertise. Here are five tips for choosing an agent in the luxury real estate market.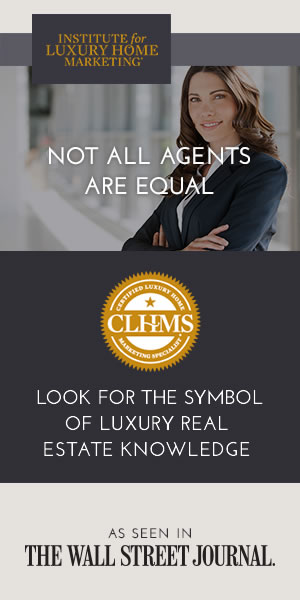 Brandy Finnessey
Kuper Sotheby's International Realty
The Finnessey Group

Brandy, I wanted to spend a few minutes and tell you about my buying experience with you. Your performance can be summed up in a single word: "Excellence". Throughout the selection, offer and purchase process, you have been the consummate professional. You are obviously skilled and experienced,...
Buddy Quaid
Austin Portfolio Real Estate-kw

Buddy is the best realtor I've ever worked with! He is reliable, honest, pragmatic, and one of the nicest guys I know. He made doing business fun during a stressful time. He sold my house quickly and with ease and made the transaction fun. I made a nice profit, and even better, I made a dear frie...
Working with Linda was a wonderful experience. She is very personable, responsible, reliable, experienced and knowledgeable. I felt like she really listened to my wants in needs in buying a home. Best of all, we became good friends through this experience.