Not all agents are equal
Institute Members Are Trained to Work in Luxury Real Estate.
The Institute for Luxury Home Marketing exists to help buyers and sellers of luxury homes and estates find real estate professionals with the knowledge, skills, and expertise to support their unique needs. Our members specialize in the luxury home market and have completed extensive training to build additional competencies.
Members of The Institute also have access to exclusive market insights and the latest marketing strategies, enabling them to stay on top of changing market conditions and offer effective plans to sell luxury properties. This insight and specialized knowledge makes our members, especially those who have earned the Certified Luxury Home Market Specialist™ (CLHMS) designation, the best agent choice for affluent buyers and sellers of luxury residential properties.
Select the Right Agent
Successfully buying or selling a luxury home starts with selecting the real estate professional that can best assist you. Not all agents operate effectively in the upper-tier market, a segment that requires special competencies and marketing expertise. Here are five tips for choosing an agent in the luxury real estate market.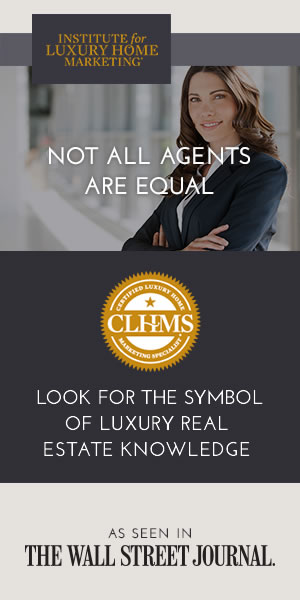 We recently relocated from VA to FL. We had a place to rent already lined up but that fell through after we had relocated My wife randomly walked into a Real Estate office as we were sightseeing and happened to meet Teresa. We were very lucky. Not only was she professional and knowledgeable of th...
Stacy is not only a superior realtor who goes the extra mile and threads the needle to make sure all your reality needs go as smooth as possible but manages to do it with a positive attitude and always a smile on her face. Stacy is very knowledgeable in residential construction practice as a form...
Julie Holcomb
Keller Williams Realty of South Tampa

Hands down the BEST real estate agent my wife and I have ever worked with. We presented her with a unique and complex set of circumstances because my wife and i live in South Korea and due to an unexpected job relocation we only had 9 days to find a home. Most of our initial planning and in...