Not all agents are equal
Institute Members Are Trained to Work in Luxury Real Estate.
The Institute for Luxury Home Marketing exists to help buyers and sellers of luxury homes and estates find real estate professionals with the knowledge, skills, and expertise to support their unique needs. Our members specialize in the luxury home market and have completed extensive training to build additional competencies.
Members of The Institute also have access to exclusive market insights and the latest marketing strategies, enabling them to stay on top of changing market conditions and offer effective plans to sell luxury properties. This insight and specialized knowledge makes our members, especially those who have earned the Certified Luxury Home Market Specialist™ (CLHMS) designation, the best agent choice for affluent buyers and sellers of luxury residential properties.
Select the Right Agent
Successfully buying or selling a luxury home starts with selecting the real estate professional that can best assist you. Not all agents operate effectively in the upper-tier market, a segment that requires special competencies and marketing expertise. Here are five tips for choosing an agent in the luxury real estate market.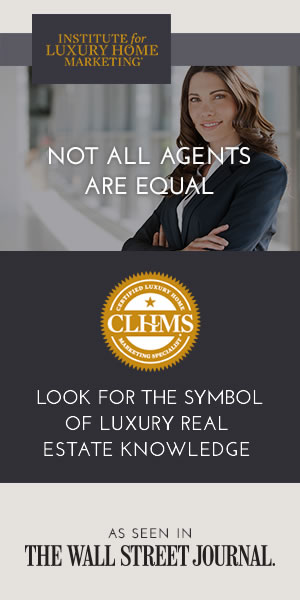 "I highly recommend Tiffany. She had the knowledge, experience, responsiveness -- and most importantly -- the integrity that we were looking for in a realtor. Tiffany made the selling experience very easy and had several offers that met or exceeded our needs in just a few days. She exhibited ...
Paul Mychalowych
NextHome City Realty
Birmingham Realty LLC Team

Paul was positive and responsive for all that was needed for our recently deceased sister's estate. My brother and I were overwhelmed with what needed to be done to move forward with her property. Paul and his staff guided us through all the steps with honesty and integrity and exceeded all our ...
Sarah Jones
Jones-Papadopoulos & Co, Real Estate

"You will not find an agent who better understand the ins and outs of the real estate contract. This is critical in this current crazy market environment. I hear too many stories of friends whose agents didn't know the market well enough to get their client a house (contracts not accepted aga...