Not all agents are equal
Institute Members Are Trained to Work in Luxury Real Estate.
The Institute for Luxury Home Marketing exists to help buyers and sellers of luxury homes and estates find real estate professionals with the knowledge, skills, and expertise to support their unique needs. Our members specialize in the luxury home market and have completed extensive training to build additional competencies.
Members of The Institute also have access to exclusive market insights and the latest marketing strategies, enabling them to stay on top of changing market conditions and offer effective plans to sell luxury properties. This insight and specialized knowledge makes our members, especially those who have earned the Certified Luxury Home Market Specialist™ (CLHMS) designation, the best agent choice for affluent buyers and sellers of luxury residential properties.
Select the Right Agent
Successfully buying or selling a luxury home starts with selecting the real estate professional that can best assist you. Not all agents operate effectively in the upper-tier market, a segment that requires special competencies and marketing expertise. Here are five tips for choosing an agent in the luxury real estate market.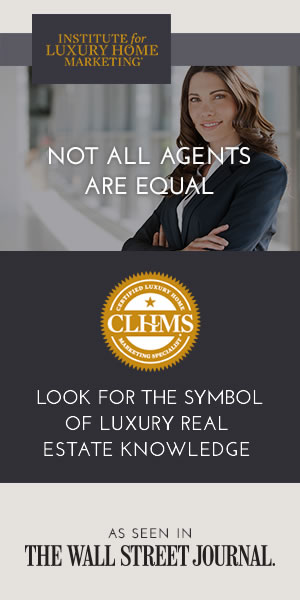 Michelle Reid
Keller Williams Realty, SW
Michelle Reid Realty Group

Amazing realtor I met Michelle from a mutual friend. To meet someone that had a wealth of knowledge when it came to the housing market being a first time home buyer. Michelle presented us with week to week updates in the market, guided our steps, answered and provided great feed back on decisions...
"Bindya Nagrani is by far the best realtor we have ever had. She now has sold several of our properties and we continue to list with her. Bindya is incredibly efficient and goes beyond what is required of her to get the job done. She makes the process so easy and stress-free that the best way to...
Dorothea Salvo
Keller Williams Realty of Greater Nassau

Dot Salvo is a hard-working, friendly, knowledgeable real estate agent who was extremely patient and caring during our search for the perfect house. She was always our advocate, never pushy, showed us homes within our price range, and is a true professional.She was able to get us into our dream h...