Not all agents are equal
Institute Members Are Trained to Work in Luxury Real Estate.
The Institute for Luxury Home Marketing exists to help buyers and sellers of luxury homes and estates find real estate professionals with the knowledge, skills, and expertise to support their unique needs. Our members specialize in the luxury home market and have completed extensive training to build additional competencies.
Members of The Institute also have access to exclusive market insights and the latest marketing strategies, enabling them to stay on top of changing market conditions and offer effective plans to sell luxury properties. This insight and specialized knowledge makes our members, especially those who have earned the Certified Luxury Home Market Specialist™ (CLHMS) designation, the best agent choice for affluent buyers and sellers of luxury residential properties.
Select the Right Agent
Successfully buying or selling a luxury home starts with selecting the real estate professional that can best assist you. Not all agents operate effectively in the upper-tier market, a segment that requires special competencies and marketing expertise. Here are five tips for choosing an agent in the luxury real estate market.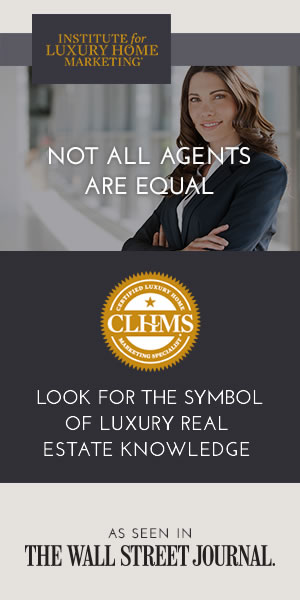 Beth Harpell is the absolute best Real Estate Professional I have ever had the pleasure of utilizing for a home purchase and a home sale. She is extremely knowledgeable about the area, exceptionally customer-oriented, is keenly aware of what the market will bear in doing so will get the best po...
Tamara Campbell
Coldwell Banker Residential Brokerage

Tamara proved to be a very experienced and knowledgeable Real Estate Professional, She did an excellent job marketing our home. The use of specific features included 3D capability and Matterport technology to view rooms online from various angles. Video camera photography indoors, use of d...
Jimmy Petty
The Ashton Real Estate Group of RE/MAX Advant

Jimmy did a great job with us. He was always available, paid attention to detail and broke the mold of the real estate agents we have experienced in Naples Fl for the past 20yrs Jimmy is attentive and friendly. We would definitely use him again and recommend him to others