Not all agents are equal
Institute Members Are Trained to Work in Luxury Real Estate.
The Institute for Luxury Home Marketing exists to help buyers and sellers of luxury homes and estates find real estate professionals with the knowledge, skills, and expertise to support their unique needs. Our members specialize in the luxury home market and have completed extensive training to build additional competencies.
Members of The Institute also have access to exclusive market insights and the latest marketing strategies, enabling them to stay on top of changing market conditions and offer effective plans to sell luxury properties. This insight and specialized knowledge makes our members, especially those who have earned the Certified Luxury Home Market Specialist™ (CLHMS) designation, the best agent choice for affluent buyers and sellers of luxury residential properties.
Select the Right Agent
Successfully buying or selling a luxury home starts with selecting the real estate professional that can best assist you. Not all agents operate effectively in the upper-tier market, a segment that requires special competencies and marketing expertise. Here are five tips for choosing an agent in the luxury real estate market.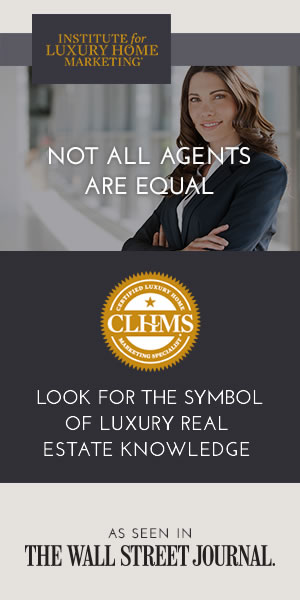 Steven Rice
Realty Executives Tucson Elite
The Rice Group

Upon moving to Tucson to begin looking for a house, I arrived with a rental car, a hotel room, and the very good fortune of having developed an acquaintance with Mr. Steve Rice. Steve Rice graciously took on the responsibility of insuring I purchased, not a piece of real estate or a house, but m...
Kimberly Lowe
Berkshire Hathaway Home Services

My husband and I recently used the "Lowe and Welch" team as our realtors to sell our house in Aviano and we could not have been happier with their service and performance. Immediately they demonstrated a superior command of the Desert Ridge real estate market and produced an accurate, effecti...
We normally wouldn't do this, and have never endorsed anyone in the past, but we wanted to share our experience with an exceptional listing agent. Chris Vinci is always professional, aggressive when necessary, accessible 24/7, absolutely dependable, and a consummate seller. We had listed our ho...