Not all agents are equal
Institute Members Are Trained to Work in Luxury Real Estate
The Institute for Luxury Home Marketing exists to help buyers and sellers of luxury homes and estates find real estate professionals with the knowledge, skills, and expertise to support their unique needs. Our members specialize in the luxury home market and have completed extensive training to build additional competencies.
Select the right agent
Successfully buying or selling a luxury home starts with selecting the real estate professional that can best assist you. Here are four tips for choosing an agent in the luxury real estate market.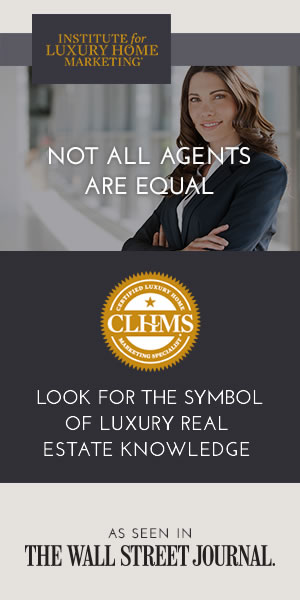 Having sold and purchased several homes over the years, we found Kristin to be one the most knowledgeable, honest and proactive agents around. She quickly got to know us, determined what our needs and wants were, and then negotiated us into the house of our dreams. Even though we were familiar wi...
Carrie Hurich
Madison & Company Properties
Tupper's Team

Carrie Hurich is over the top! She was very responsive to our needs and always was a step ahead. Carrie is very professional and extremely knowledgeable about the real estate market. We had out house on the market as a For Sale By Owner for a short time with no success, and in the end we could n...
Janice Parrish
Greenfield and Behr Residential

After languishing on the market for a year, I contacted Janice to help me sell my house in Purcellville, VA. Within a couple of months, the house was sold at a higher price than what previous potential buyers had offered. Janice has a keen eye for getting your home attractively presented online...