Not all agents are equal
Institute Members Are Trained to Work in Luxury Real Estate
The Institute for Luxury Home Marketing exists to help buyers and sellers of luxury homes and estates find real estate professionals with the knowledge, skills, and expertise to support their unique needs. Our members specialize in the luxury home market and have completed extensive training to build additional competencies.
Select the right agent
Successfully buying or selling a luxury home starts with selecting the real estate professional that can best assist you. Here are four tips for choosing an agent in the luxury real estate market.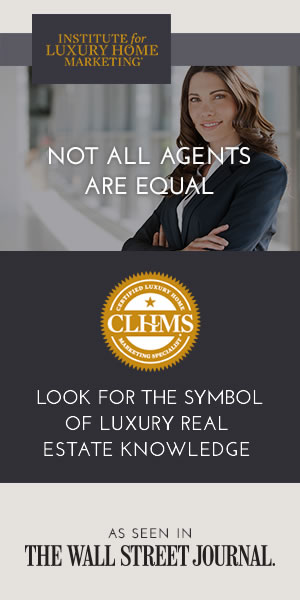 Melissa Cvitanovic
Coldwell Banker
Menser Real Estate Group

I recently sold and purchased a new home with the help of Melissa, not only was this hands down the best real estate experience, Melissa's personal touch and professionalism are something that others should benchmark themselves against and best practice. I cannot say enough and would overwhelmi...
Scott Miller
Coldwell Banker Res Brokerage, Global Luxury
The Scott J. Miller Team

Scott Miller is a pleasure to work with. He provided wise counsel as I prepared my house for sale and worked tirelessly to promote it. The result: I got the price I wanted in just a few weeks. There was not a single hitch in the process. Scott kept me informed throughout. And I have to say that I...
I've had the pleasure of Guy Melton representing me on both the purchase and, years later, sale of my Scottsdale home. In every interaction I had with him, his level of preparedness, depth of market & transaction knowledge, and overall polish went far beyond what I've experienced from any ag...