Not all agents are equal
Institute Members Are Trained to Work in Luxury Real Estate.
The Institute for Luxury Home Marketing exists to help buyers and sellers of luxury homes and estates find real estate professionals with the knowledge, skills, and expertise to support their unique needs. Our members specialize in the luxury home market and have completed extensive training to build additional competencies.
Members of The Institute also have access to exclusive market insights and the latest marketing strategies, enabling them to stay on top of changing market conditions and offer effective plans to sell luxury properties. This insight and specialized knowledge makes our members, especially those who have earned the Certified Luxury Home Market Specialist™ (CLHMS) designation, the best agent choice for affluent buyers and sellers of luxury residential properties.
Select the Right Agent
Successfully buying or selling a luxury home starts with selecting the real estate professional that can best assist you. Not all agents operate effectively in the upper-tier market, a segment that requires special competencies and marketing expertise. Here are five tips for choosing an agent in the luxury real estate market.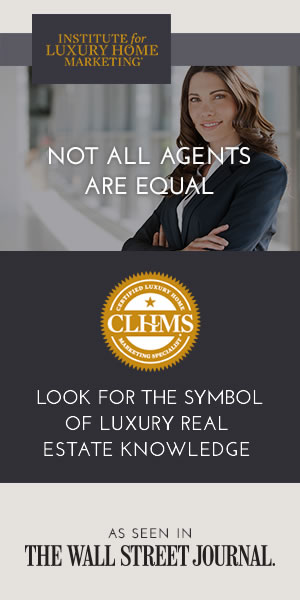 Theresa Friend
RE/MAX Elite
Space Coast Estate Team

Theresa Friend came highly recommended to us from local Realtors while we were still in Virginia. She was the total package for us: listened to what we were looking for, where we were looking, price range amenities, and the size of house. Once we made contact with her, it took only 1 1/2 days to ...
"Lori Flaherty was a tremendous resource to me and my husband in listing this home that fell out of escrow a year ago. As an out of state owner, we needed to rely on an agent that was honest, reliable and willing to work with us on a sticky situation. Our previous experience with other realtors h...
Jim Paris
RE/MAX Island Realty

"I have known Jim for over 25 years in business and socially. He is a pleasure to work with and knows his market on Hilton Head better than anyone else I have met."