Not all agents are equal
Institute Members Are Trained to Work in Luxury Real Estate.
The Institute for Luxury Home Marketing exists to help buyers and sellers of luxury homes and estates find real estate professionals with the knowledge, skills, and expertise to support their unique needs. Our members specialize in the luxury home market and have completed extensive training to build additional competencies.
Members of The Institute also have access to exclusive market insights and the latest marketing strategies, enabling them to stay on top of changing market conditions and offer effective plans to sell luxury properties. This insight and specialized knowledge makes our members, especially those who have earned the Certified Luxury Home Market Specialist™ (CLHMS) designation, the best agent choice for affluent buyers and sellers of luxury residential properties.
Select the Right Agent
Successfully buying or selling a luxury home starts with selecting the real estate professional that can best assist you. Not all agents operate effectively in the upper-tier market, a segment that requires special competencies and marketing expertise. Here are five tips for choosing an agent in the luxury real estate market.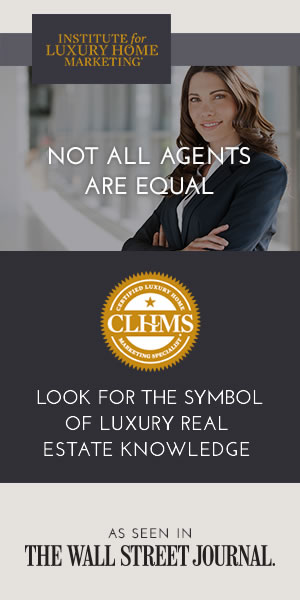 Caren Nealon
eXp Realty
The Caren Nealon Group

Caren is an amazingly responsive, caring, and competent individual who will go out of her way for her clients and business associates. In working with and knowing Caren for more than 10 years, I have always found her willing to go the extra mile to ensure her customers' expectations are exceeded....
Yelena Grinina
Keller Williams Metropolitan

Yelena has demonstrated a great level of professionalism and knowledge of the market during this transaction. She helped our family tremendously to go through this purchase. She was super instrumental in marking this transaction to happen. Highly recommend for any real estate transactions in the ...
Eileen Kedersha
One Sotheby's International Realty

On behalf of the trustees of the Celia Luis Estate I would like to thank you for a job well done. We wanted a timely sale for fair market value and you delivered this to us. Right from the initial listing process the level of professionalism you exhibited was remarkable. You led us through the pr...