Not all agents are equal
Institute Members Are Trained to Work in Luxury Real Estate
The Institute for Luxury Home Marketing exists to help buyers and sellers of luxury homes and estates find real estate professionals with the knowledge, skills, and expertise to support their unique needs. Our members specialize in the luxury home market and have completed extensive training to build additional competencies.
Select the right agent
Successfully buying or selling a luxury home starts with selecting the real estate professional that can best assist you. Here are four tips for choosing an agent in the luxury real estate market.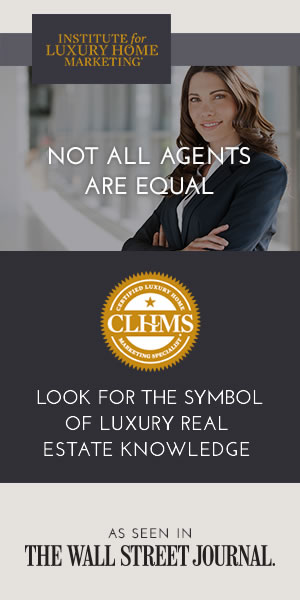 Tye Truitt
Kuper Sotheby's International Realty

Tye Truitt was our Realtor on the recent sale of our home. Unlike most of Austin, properties on the north side of Lake Travis are slower to sell. Tye's creativity and expertise accomplished the task when we were about to give up hope that we could ever move on to pursue a new adventure. Not only ...
"Deby is an absolute gem! I have never had a realtor work harder for me than she did. She is extremely professional and knows the market like the back of her hand. She is a go getter and will help you find and buy the perfect house no matter what it takes. She was available to take my calls and...
Kari Lydon
Compass
Andersen Lydon Group

Highly likely to recommend -Sue and her daughter Kari make a great team! They listened to all my families wants and needs, finding us the perfect home. It made our move from Ohio to Florida a seamless transaction.