Not all agents are equal
Institute Members Are Trained to Work in Luxury Real Estate.
The Institute for Luxury Home Marketing exists to help buyers and sellers of luxury homes and estates find real estate professionals with the knowledge, skills, and expertise to support their unique needs. Our members specialize in the luxury home market and have completed extensive training to build additional competencies.
Members of The Institute also have access to exclusive market insights and the latest marketing strategies, enabling them to stay on top of changing market conditions and offer effective plans to sell luxury properties. This insight and specialized knowledge makes our members, especially those who have earned the Certified Luxury Home Market Specialist™ (CLHMS) designation, the best agent choice for affluent buyers and sellers of luxury residential properties.
Select the Right Agent
Successfully buying or selling a luxury home starts with selecting the real estate professional that can best assist you. Not all agents operate effectively in the upper-tier market, a segment that requires special competencies and marketing expertise. Here are five tips for choosing an agent in the luxury real estate market.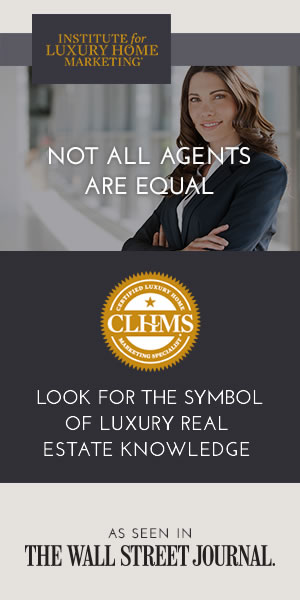 Wendy Pressner
SIGNATURE INTERNATIONAL PREMIER PROPERTIES LLC

Wendy Pressner was the listing agent for me when I was selling my house. She made the entire process easy and smooth and was with me every step of the way! She is an incredibly hard worker and knows the market really well. I have already recommended her to my friends.
We were impressed from the first day we met Katherine Barnett. She was knowledgeable, flexible and courteous. She had done her homework and really listened to what our needs and wants were. But most importantly we were extremely pleased with her results; our home sold quickly and for the price we...
Molly Hess
Coldwell Banker Bain
Childers & Hess Team

Molly and Kristy are a great team. I was a first time home buyer and it was a wonderful experience. They kept me informed along the way and explained the entire process to me. They are timely and responsive to all my questions and concerns. I could not have asked for a more pleasant home buying ...