Not all agents are equal
Institute Members Are Trained to Work in Luxury Real Estate.
The Institute for Luxury Home Marketing exists to help buyers and sellers of luxury homes and estates find real estate professionals with the knowledge, skills, and expertise to support their unique needs. Our members specialize in the luxury home market and have completed extensive training to build additional competencies.
Members of The Institute also have access to exclusive market insights and the latest marketing strategies, enabling them to stay on top of changing market conditions and offer effective plans to sell luxury properties. This insight and specialized knowledge makes our members, especially those who have earned the Certified Luxury Home Market Specialist™ (CLHMS) designation, the best agent choice for affluent buyers and sellers of luxury residential properties.
Select the Right Agent
Successfully buying or selling a luxury home starts with selecting the real estate professional that can best assist you. Not all agents operate effectively in the upper-tier market, a segment that requires special competencies and marketing expertise. Here are five tips for choosing an agent in the luxury real estate market.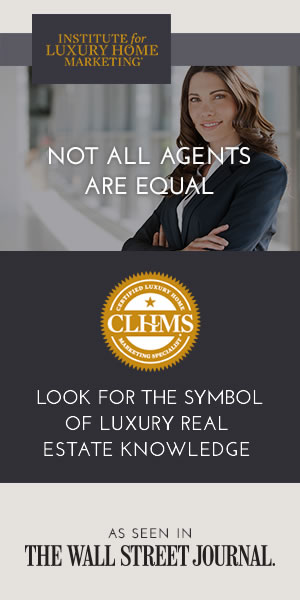 Jared represented us in our pursuit of a luxury condo in the Palm Beach to N Miami area. During the process Jared provided "state of the art" access to current and new listings. He never pressured us in any way and offered to pre-photograph/film any property that we might have been interested in ...
"We had dealt with PollyAnna in a previous transaction in selling a home, as well as purchasing a home. She always had our best interests at heart. Her professionalism, knowledge, and "can do" personality clinched it for us. She always had our best interests in mind. She answered all of our qu...
Andria shoots it to you straight and always has your best interest in mind hands down. She knew what kind of house I wanted better than I did and found us our dream home and made the process as easy and as quick as possible. She truly cares about your wants and needs and her knowledge on everythi...