Not all agents are equal
Institute Members Are Trained to Work in Luxury Real Estate.
The Institute for Luxury Home Marketing exists to help buyers and sellers of luxury homes and estates find real estate professionals with the knowledge, skills, and expertise to support their unique needs. Our members specialize in the luxury home market and have completed extensive training to build additional competencies.
Members of The Institute also have access to exclusive market insights and the latest marketing strategies, enabling them to stay on top of changing market conditions and offer effective plans to sell luxury properties. This insight and specialized knowledge makes our members, especially those who have earned the Certified Luxury Home Market Specialist™ (CLHMS) designation, the best agent choice for affluent buyers and sellers of luxury residential properties.
Select the Right Agent
Successfully buying or selling a luxury home starts with selecting the real estate professional that can best assist you. Not all agents operate effectively in the upper-tier market, a segment that requires special competencies and marketing expertise. Here are five tips for choosing an agent in the luxury real estate market.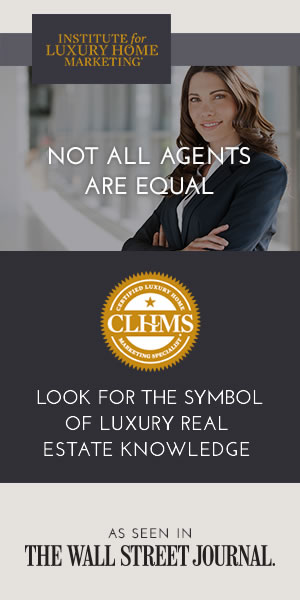 We were making a very long distance move and were not sure if we wanted to buy or build in Lakewood Ranch. After much research, we concluded that based on the recommendations of others regarding Deborah O'Mara, combined with her extensive background in selling hundreds of new homes in the area wh...
Kelly Klein
Berkshire Hathaway HomeServices | Pen Fed Rea

I would recommend Kelly Klein. She is a Rockstar Realtor. Her professionalism and market knowledge is second to none in the area.
This was the first time my husband and I sold our home, and my goodness it is quite a different experience than buying a home. Our life is much more complicated than most because we have a medically complex child who requires 24/7 care. That being said, we needed a realtor who would understand,...