Not all agents are equal
Institute Members Are Trained to Work in Luxury Real Estate.
The Institute for Luxury Home Marketing exists to help buyers and sellers of luxury homes and estates find real estate professionals with the knowledge, skills, and expertise to support their unique needs. Our members specialize in the luxury home market and have completed extensive training to build additional competencies.
Members of The Institute also have access to exclusive market insights and the latest marketing strategies, enabling them to stay on top of changing market conditions and offer effective plans to sell luxury properties. This insight and specialized knowledge makes our members, especially those who have earned the Certified Luxury Home Market Specialist™ (CLHMS) designation, the best agent choice for affluent buyers and sellers of luxury residential properties.
Select the Right Agent
Successfully buying or selling a luxury home starts with selecting the real estate professional that can best assist you. Not all agents operate effectively in the upper-tier market, a segment that requires special competencies and marketing expertise. Here are five tips for choosing an agent in the luxury real estate market.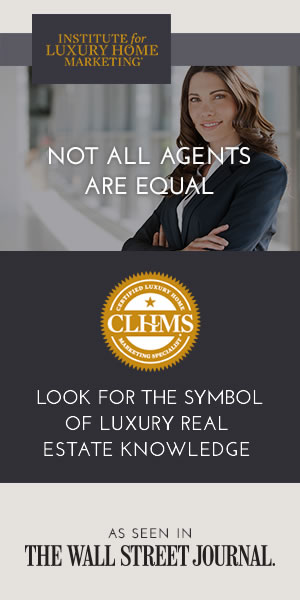 From the beginning of our signed contract she worked very hard to sell my house, 14 Cypresswood Dr. N. Ocean Hammock. She was always available when I called, and if she were not there to answer at that time, she returned her call to me in a very short time. She never missed to call me back.Mrs. I...
Masoud Abdar Esfahani
Home life New world realty INC
Futurist home team

One of the most hardest and stressful things in life is changing home and moving to a new place.its very hard in iran and even much harder in Canada. this is where a person needs a reliable and compassionate person for consultation and guidance . the one who first think about you and your benefit...
Karen Foster
eXp Realty
Foster-Vosburgh Realty Group

Karen is very professional and takes a personal interest in each of her clients. She is extremely knowledgeable of the area, and by listening to the needs of the client, she is able to direct and guide to appropriate houses. Karen did a masterful job of negotiating for the purchase of our home....