Not all agents are equal
Institute Members Are Trained to Work in Luxury Real Estate
The Institute for Luxury Home Marketing exists to help buyers and sellers of luxury homes and estates find real estate professionals with the knowledge, skills, and expertise to support their unique needs. Our members specialize in the luxury home market and have completed extensive training to build additional competencies.
Select the right agent
Successfully buying or selling a luxury home starts with selecting the real estate professional that can best assist you. Here are four tips for choosing an agent in the luxury real estate market.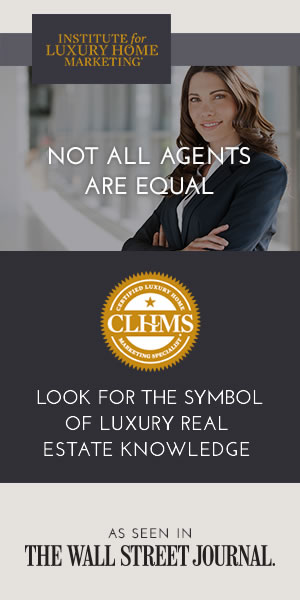 Michelle Brucchieri
TEC Real Estate, Inc.
Simpson Group Real Estate

"As a former realtor, buyer and seller of homes, I can honestly say Michelle is the most dedicated, committed, energetic and hardworking realtor I have ever come in contact with. I highly recommend Michelle if you are buying or selling a home. Five Stars!"
…MOTIVATED, CREATIVE, SKILLFUL AND AN EXCELLENT COMMUNICATOR, BUT MORE IMPORTANTLY, HIGHLY ETHICAL.Maraide actually sold two of our properties recently. One was a lot on the water which had been previously listed with another realtor without much promotion or sales success. She and her team de...
Debbie Vogler
Michael Saunders & Company

I have worked with Debbie Vogler on more than 10 real estate transactions and she is fantastic. Debbie is more than an agent, she is a trusted business associate. Many of the past years that I have worked with Debbie I have been overseas or out of state. I could count on Debbie to make sure thing...