Not all agents are equal
Institute Members Are Trained to Work in Luxury Real Estate.
The Institute for Luxury Home Marketing exists to help buyers and sellers of luxury homes and estates find real estate professionals with the knowledge, skills, and expertise to support their unique needs. Our members specialize in the luxury home market and have completed extensive training to build additional competencies.
Members of The Institute also have access to exclusive market insights and the latest marketing strategies, enabling them to stay on top of changing market conditions and offer effective plans to sell luxury properties. This insight and specialized knowledge makes our members, especially those who have earned the Certified Luxury Home Market Specialist™ (CLHMS) designation, the best agent choice for affluent buyers and sellers of luxury residential properties.
Select the Right Agent
Successfully buying or selling a luxury home starts with selecting the real estate professional that can best assist you. Not all agents operate effectively in the upper-tier market, a segment that requires special competencies and marketing expertise. Here are five tips for choosing an agent in the luxury real estate market.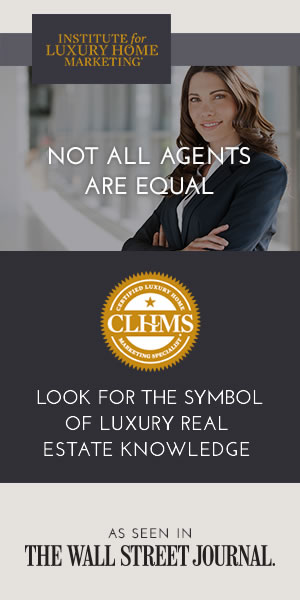 Susan Darnell
Coldwell Banker Danforth
Dwell Home Team

We had such a positive experience selling our home with Sue and Christina. Their marketing strategy was superb, and they were proactive in doing what was needed to get a quick offer on our home. After a frustrating 10 months on the market with another agent/company that wasn't willing to take ...
Lyuba Naiditch
Coldwell Banker Pacific Properties

"Lyuba is amazingly easy to work with. She is intelligent, enthusiastic, wise about the market, has exceptional taste, and is practical while holding an idealistic vision for her clients' first (or 2nd or 3rd) home. She listens to my needs and wants while reminding me to remain flexible. Her up...
From the beginning of our signed contract she worked very hard to sell my house, 14 Cypresswood Dr. N. Ocean Hammock. She was always available when I called, and if she were not there to answer at that time, she returned her call to me in a very short time. She never missed to call me back.Mrs. I...