Not all agents are equal
Institute Members Are Trained to Work in Luxury Real Estate.
The Institute for Luxury Home Marketing exists to help buyers and sellers of luxury homes and estates find real estate professionals with the knowledge, skills, and expertise to support their unique needs. Our members specialize in the luxury home market and have completed extensive training to build additional competencies.
Members of The Institute also have access to exclusive market insights and the latest marketing strategies, enabling them to stay on top of changing market conditions and offer effective plans to sell luxury properties. This insight and specialized knowledge makes our members, especially those who have earned the Certified Luxury Home Market Specialist™ (CLHMS) designation, the best agent choice for affluent buyers and sellers of luxury residential properties.
Select the Right Agent
Successfully buying or selling a luxury home starts with selecting the real estate professional that can best assist you. Not all agents operate effectively in the upper-tier market, a segment that requires special competencies and marketing expertise. Here are five tips for choosing an agent in the luxury real estate market.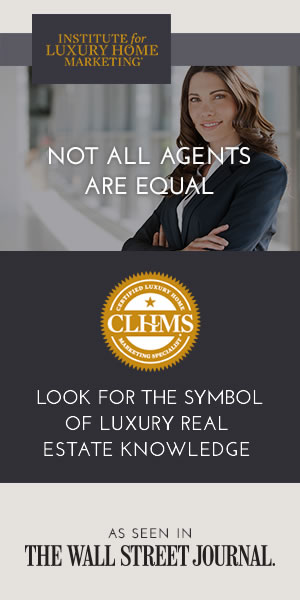 Jeff Kloenne
Coldwell Banker Southeast Metro
Kloenne Wilson Team

We listed our Pradera home with Jeff in the Autumn of 2016. We spend the winter months in Arizona, so we left shortly after our home was listed. Jeff's efforts on our behalf went way above and beyond the normal duties of a listing agent. He was there for all the showings, inspections, apprai...
Hello Lila, Chris and I wanted to write a little something in regards to our wonderful experience we had working with you during the selling and buying experience. "Lila is professional, pleasant, and experienced. We put our trust in her to sell our home in Toano and to help us buy our current...
Robin expertly guided us through relocation from Maryland to Texas. She found us an excellent local real estate agent in Maryland who helped us sell our home during one of the worst real estate markets in recorded history. Robin then rented her Corpus Christi beachfront condo to us while our hous...