– GUILD Elite™ Designation –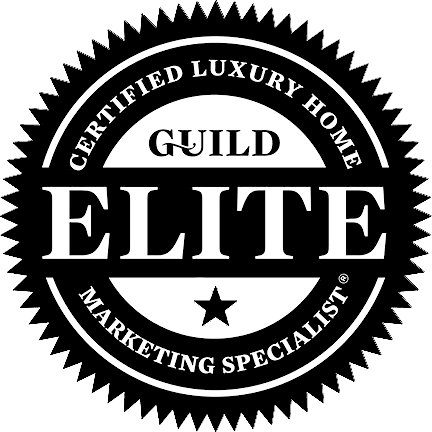 GUILD Elite™ recognizes the "best of the best" and puts the recipients in our most rarified group of successful luxury agents. Ensure you display your success in the luxury real estate market.
Frequently Asked Questions
GUILD Elite Members have access to standard Member Benefits, in addition to:
EXCLUSIVE NETWORK OF ELITE AGENTS: A new GUILD Elite private group on The Institute Network, regularly scheduled small group sessions with industry experts, and a private breakout group at Leaders in Luxury.
UPGRADED SOCIAL MEDIA: A complimentary upgrade to ACE Social with daily luxury-specific posts automatically posted to your social channels.
PRIORTY DISPLAY: GUILD Elite Members are displayed FIRST in search results.
ENCHACED PROFILE DESIGN: GUILD Elite Member Profile received enhanced design elements.
EXTRA EXPOSURE: Beyond the Member Directory, GUILD Elite Members are displayed on various carousals throughout our website with your GUILD Elite logo.
Active Institute Members who have the GUILD™ recognition, can apply to earn the GUILD Elite designation.
Once you earn GUILD Elite designation, maintain your Membership in The Institute to continue using the GUILD Elite trademark and logo.
After earning GUILD recognition, close two separate residential transactions at or above $2,000,000 within 24 months of application.
Log in to your Institute Member Portal to submit the online GUILD Elite Application with your qualifying closed transactions.
Upon application approval, you will be able to upgrade to the GUILD Elite designation. Renewal is required to maintain your GUILD Elite designation and features.