– Leaders in Luxury Speakers –

Matthew Ferrara | Speaker & Author
Master of Ceremonies, "The Six Thinking Hats" Philosophy
Philosopher. Efficiency expert. Renaissance man. Few words can describe Matthew and his impact on helping sales professionals use technology and adapt their thinking to increase their effectiveness. Our Master of Ceremonies will guide you through the revolutionary concept of "The Six Thinking Hats" which will enable you to analyze decision-making processes from multiple perspectives and create an action plan.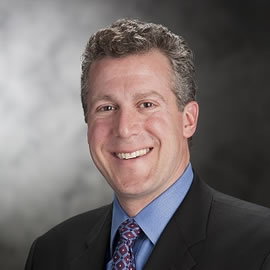 Leslie Appleton-Young
California Association of REALTORS® | Senior Vice President & Chief Economist
Leslie Appleton-Young oversees the analysis of housing market and brokerage industry trends for more than 200,000 members of the California Association of REALTORS®. She is closely involved in the associations planning efforts and is a well-known speaker in the California real estate community. She currently serves on the State Controller's Council of Economic Advisors and in 2017 was recognized as a Woman of Influence by HousingWire, a prestigious honor to high-achieving women across the U.S. housing economy.
About this LUXTALK
California is now the world's fifth largest economy, larger than that of the United Kingdom. The regulations and trends that this state sees have far-reaching impacts on the North American housing market. With Leaders in Luxury 2018 in Los Angeles, it is the perfect opportunity to get a front-row seat to hear from the experts on what will happen to California real estate in the coming years and how these trends will impact your community.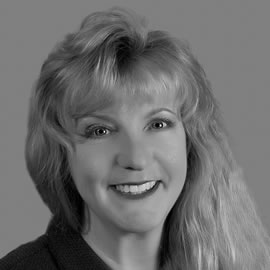 Terri Morrison
Terri Morrison is Co-author of nine books, including Kiss, Bow or Shake Hands®: The Bestselling Guide to Doing Business in More Than Sixty Countries (A Library Journal Best Business Books Winner, with over 375,000 copies sold) and Dun & Bradstreet's Guide to Doing Business Around the World. She conducts seminars in intercultural communications, global marketing and sales, and writes for many publications. Her most recent book, Kiss, Bow or Shake Hands®: Sales & Marketing (another bestseller) was #2 on BusinessWeek's best business book list. She is currently working on her 10th book, Kiss, Bow or Shake Hands: Courtrooms and Corporate Counsels, which will be published by the American Bar Association.
Terri Morrison's keynotes on intercultural communications, diversity, and globalization are both informative and entertaining. Seminar clients include multinationals like AT&T, Accenture, The American Bar Association, American Airlines, The American Institute of CPAs, American Express, ARI Fleet, BAE Systems, Boeing, Campbell's Soup, Cisco, Deloitte-Touche, Ernst & Young, D&B, DuPont, Ernst & Young, Federal Express, Franklin Templeton Investments, HP, Kronos, IBM, Microsoft, NATO, Orbitz, Pepsi-Cola, United Technologies, the Nat'l Assoc. of Realtors, the Nat'l Business Aviation Assoc., The Int'l. Franchise Assoc., Global Business Travel Associations, World Trade Associations, many universities and legal organizations.
She is President of Getting Through Customs, developer of the Kiss Bow or Shake Hands® Database – available through McGraw-Hill Digital. Clients include Boeing, Wyndham Hotels, Campbell's Soup, Citadel, Marathon Oil, Newfield Exploration, The US Navy's CIS division, Delta Faucet, Duke University, the Univ. of Iowa, the Univ. of Richmond, Univ. of Hawaii, the Univ. of Oregon, Ohio State University, Michigan State University and many more.
She has appeared on CNN, CNBC, Bloomberg, and repeatedly on NPR and the BBC. She has been profiled and quoted in The Wall Street Journal, Asia Times, Investor's Weekly, USA Today, the Washington Post, the Los Angeles Times, the Philadelphia Inquirer, Fast Company, National Geographic Adventure, ESPN, Business 24/7, Inc., Fortune, Huffington Post, and more. She serves on the MBA Career Advisory Council at Drexel University.
Visit Terri's Website
Connect with Terri on LinkedIn
Follow Terri on Twitter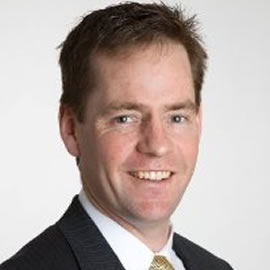 John Farley
John Farley is currently serving as a Vice President and Cyber Risk Consulting Practice Leader for HUB International's Risk Services Division. Headquartered in Chicago, IL, HUB International Limited is a leading North American insurance brokerage that provides a broad array of property and casualty, life and health, employee benefits, reinsurance, investment and risk management products and services through offices located throughout the United States and Canada.

John is based in New York City and brings 24 years of risk consulting experience to the firm. While working at HUB International John has performed a variety of cyber risk consulting services for clients across many industries, including but not limited to Healthcare, Retail, Financial Services, Higher Education and Information Technology companies. He serves as a resource for pre-breach planning and post-data breach response in network security & privacy liability consulting. In this role he applies extensive knowledge in data breach response best practices and works diligently with clients to achieve optimal results in cost mitigation.

John acts as a central coordinator between all parties involved - the client, insurance carriers, and any outsourced service provider hired, including IT forensics experts, privacy attorneys, public relations firms, call center operators and other breach response service providers.

John also facilitates online access to HUB International's e-Risk Hub. This online database serves clients' ongoing educational needs in the ever-changing network security and privacy risk environment. In addition, John provides client training that assists clients efforts in forecasting potential loss costs related to a network security event.
He is a regular speaker at educational seminars on multiple network security and privacy liability challenges facing organizations today. Areas of focus are HIPAA, Payment Card Industry Data Security Standards, FERPA, government threat sharing initiatives, regulatory compliance and data breach notice requirements at the state, federal and international levels.
John has a Bachelors of Arts degree in English and a minor in Business Management from Manhattan College. In addition, John is a Certified Information Privacy Professional (CIPP/US) and has received his Associate in Claims (AIC) designation.