– RE/MAX Associates –
The Institute's Certified Luxury Home Marketing Specialist™ (CLHMS) designation is the official designation of The RE/MAX Collection. Successful completion of the luxury home marketing training gains you membership with The Institute and is the first step in earning the CLHMS™ designation and achieving the Million Dollar GUILD™ recognition.
The Institute offers a live, 2-day training hosted across the United States and Canada and a self-paced, online training accessible from anywhere. The Institute offers a custom version of our online luxury home marketing to RE/MAX University students at an exclusive discount. Both training options include the same great content so you can choose which suits your learning style best. This training is approved for continuing education (CE) and Council of Residential Specialists (CRS) elective credits in some, but not all, cases.
Live Training
Two days filled with insights and networking with your peers, all designed to grow your luxury business.
Online Training
Complete the special RE/MAX University version of the training at your own pace from anywhere in the world.
Earn CLHMS: Online Designation Training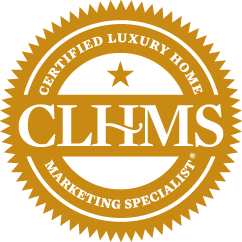 Apply to take the Online Designation Training and pre-qualify for the Certified Luxury Home Marketing Specialist™ designation. Learn more about the CLHMS designation sales performance criteria here. Once your application is approved, you will have access to the intensive, 4-hour online designation training course. Upon completion of the course, you will become a Member of The Institute and a Certified Luxury Home Marketing Specialist™.