– Benefits of Membership –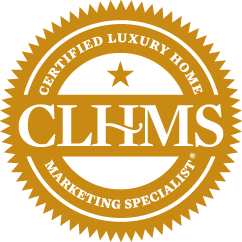 Completing The Institute's CLHMS training not only helps you build and fine tune your skills, it makes you a member of The Institute for Luxury Home Marketing (ILHM), increasing your visibility and credibility with affluent buyers and sellers and helping you brand yourself as a luxury expert.
Becoming an ILHM member is the first step toward earning the Certified Luxury Home Marketing Specialist® designation.
The training is just the beginning ... as a member, you have access to this "Tool Box" of benefits:
Position yourself as a "Luxury Home Expert" with these tools
(worth thousands of dollars each year!)
FREE profile in our online Member Directory. Integrated with social media, and designed to link to your website, featured properties, blog, and more, you can drive traffic to your website and generate leads and referrals. You can choose to upgrade to a Featured Member listing for higher visibility.
After training, you can earn the Certified Luxury Home Marketing Specialist (CLHMS) designation which reinforces your expertise in the market. There is no fee to apply for the designation, but you must meet sales performance requirement and be a current member to earn and use the CLHMS designation.
FREE "My Market Graphs" web app helps you create personalized charts and graphs for your Market Update Reports and Marketing Consultation appointments.
FREE downloadable logos let you brand yourself as a luxury agent on printed marketing pieces, property brochures and Internet websites. Logos are available based on your membership level – ILHM member, Certified Luxury Home Marketing Specialist, Million Dollar Guild member. Logos for use Online include a "click-to-verify" logo for designees and a pop-up text box and video offering consumers reasons to work with you.
FREE videos to post on your websites with ILHM founder Laurie Moore-Moore explaining why a buyer or seller would want to work with a member of the Institute. Also available for CLHMS and Million Dollar Guild members. These widgets are easy to add to your websites.
Business card jackets – an elegant presentation envelope for your business cards. Branded with the logo appropriate to your membership level (so you don't have to reprint your cards!).
Lapel pins for ILHM, CLHMS and Million Dollar Guild members allow you to subtly promote your expertise.
FREE downloadable press release templates let you create press releases to send to your centers of influence, the media, and others with whom you network.
Linen announcement cards and envelopes to send when you complete training and again when you earn the CLHMS designation. Use calligraphy to customize with your name and information.
Elegant Cranes brand executive size letterhead and envelopes with the ILHM logo.
Metallic foil logo seals to add to your marketing materials. There's a seal for each level of membership.
Use these tools to market your luxury properties effectively

Access to WealthEngine through Online Wealth Lookup (OWL) - Gain a full snapshot of your clients and prospects, including wealth, spending patterns, lifestyle, business, family, and civic information that will help you best engage with current and future customers. This information will help you speak directly to the needs & desires of your targeted client.
A FREE mailing list of precisely targeted prospects using WealthEngine's Prospect Generator ($100 credit).
A FREE standard level account + unlimited listings & photos with ProxioPro – the international MLS. Post your listings and your agent profile for luxury agents around the world to see. This also provides a great networking opportunity for you. Membership value $99 yearly.
FREE downloadable booklet, "How to Photograph Houses" by marketing guru Stan Barron. This booklet will help you maximize the marketing power of your photographs whether you use a professional photographer or make your own photographs.
Want to write copy like Stan Barron and learn how to make your photos look like his? Stan's new "Real Estate Advertising" booklet with CD tutorial, will teach you what you want to know to make your property brochures, ads, and even MLS descriptions more effective. The CD is packed with sample brochures, before and after photos and specific guidelines on using Photoshop software to make your photographs look like those of the pros.
Rent targeted mailing lists of the affluent in the U.S. and Canada. Quality lists are available at a discounted rental fee from American Affluence Research Center.
Special pricing on virtual staging (digital photo staging) from Virtually Staging Properties
Note: The Institute does not have a website for property listings. There are lots of places to list your properties and the value of those sites relates to the amount of qualified traffic which is generated. We believe that having the right marketing strategy and implementation (for yourself and your listings) is more important to your success than one more listing website. Your success begins with knowing HOW to build your luxury business. Our focus is on helping you understand how to capture luxury business, and how to develop and leverage a sophisticated marketing strategy and an effective, TARGETED marketing plan.
Stay informed (differentiate yourself with market knowledge!)
FREE continuing education classes through McKissock - with tens of thousands of real estate professionals rating courses an average of 4.7 out of 5 stars, McKissock is among the best regarded continuing education providers in the U.S. The company also offers a growing library of professional development courses and downloadable job aides geared toward helping real estate agents and brokers win more listings and close more deals. You will have access to dozens of courses that will help you stay on top of the latest trends, while also ensuring you are covered on the topics and credit hours your state requires to renew your license.
Stay current with FREE webinars on important luxury topics. Tune in for the live webinar or download the recording of the webinar on demand. Watch your email for the webinar schedule and topics. Value $29 per webinar.
Read the FREE ILHM Luxury Insights Blog and keep up-to-date on the latest research and happenings in the luxury real estate space. Find new marketing ideas here as well.
FREE monthly ILHM National Luxury Market Report. This exclusive weekly report provides the statistics you and your clients need to understand what's happening in the luxury market nationally and in 30 metro market areas. It will help you answer the question, "How's the luxury market?" If you bought this report, you'd pay thousands of dollars annually.
Laurie Moore-Moore's book, "Rich Buyer, Rich Seller! The Real Estate Agents' Guide to Marketing Luxury Homes." Members can read it online for free and purchase eBooks at a discount. Be sure to read it. It is a review of what you learned in training and provides new information, too. Value, $29.95
Build a network of top luxury agents
"Leaders in Luxury" is The Institute's annual meeting. This exclusive two-and-a-half-day program is the country's premier luxury real estate event. VIP invitations are issued first to our Million Dollar Guild members and then (on a space available basis) to our CLHMS designees. Fascinating content, international speakers, a luxury venue, and the opportunity to network with the best in the business make this a "must attend" event.
Savvy members use our ILHM online member directory to develop a targeted list of luxury agents for networking purposes. Select agents, create a networking list, and farm the list for referrals. If you attended a live class, use the class roster as the beginning of your target list.
The International Real Estate Federation (FIABCI) let's our members join without paying the $250 application fee. FIABCI opens the door to networking with other professionals globally.
Find business building tools through our marketing partners
(often at a savings)
Login to the "Members Only" section of the website for information on how to take advantage of these benefits. Here's a sampling of offerings from our partners and preferred vendors:
duPont Registry magazine offers our members special discounts on marketing packages including advertising in the magazine.
Special pricing with JamesEdition-The World's Luxury Marketplace.
Special customized design templates for luxury brochures, postcards and mini-brochures are available from Merrill Printing.
Money Corp provides your clientele with currency exchange services whether they are buying real estate or doing business internationally. They can lock in rates in advance and generally offer better rates than banks. Refer an exchange of $10,000 USD or the equivalent and you can earn a referral fee.
Special pricing with Ocean Home Magazine for both print and online advertising.
Unique Homes magazine provides discounts on marketing packages including magazine ads and online property exposure.
Take a live CLHMS training course and you may earn sixteen (16) units of elective credit toward NAR's Certified Residential Specialist (CRS) designation. In some states, the live class may qualify for Continuing Education Credit. Call us for details 214-485-3000.