– Overview –
Members are those who have successfully completed our intensive, two-day CLHMS training and are in good standing with The Institute for Luxury Home Marketing and the National Association of REALTORS®, The Canadian Real Estate Association, or other ICREA affiliated national organization.
Levels of Membership
The Institute has three levels of membership, based upon your performance in the upper-tier market: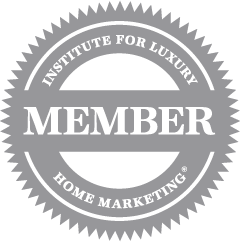 Members of The Institute
As a member, you will be recognized as a knowledgeable professional who has undergone extensive training in providing quality service and effective results in the luxury market.

Completing our training and becoming a Member of The Institute opens the door to member benefits and is the first step in earning the CLHMS designation.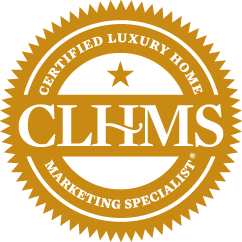 Certified Luxury Home Marketing Specialists
Members who have met upper-tier sales performance standards and submitted their application for the designation with the supporting documentation earn the CLHMS designation upon approval of their applications.
As a Certified Luxury Home Marketing Specialist (CLHMS), you will be recognized as a well-trained professional who has special upper-tier expertise and has successfully proven your expertise in the luxury home and estate marketplace.
A recent study by one of the biggest national real estate brands found that their agents who had earned the CLHMS designation earned more than agents with any other designation. In 2013, their agents with the CLHMS designation earned on average $252,087. Compared to all of their agents, regardless of designation, their agents with the CLHMS designation earned more than DOUBLE the median and almost $100,000 more than those with the CRS designation.
No wonder CLHMS is the official luxury designation of so many brands!
Learn more about the benefits of CLHMS training and membership