Not all agents are equal
Institute Members Are Trained to Work in Luxury Real Estate.
The Institute for Luxury Home Marketing exists to help buyers and sellers of luxury homes and estates find real estate professionals with the knowledge, skills, and expertise to support their unique needs. Our members specialize in the luxury home market and have completed extensive training to build additional competencies.
Members of The Institute also have access to exclusive market insights and the latest marketing strategies, enabling them to stay on top of changing market conditions and offer effective plans to sell luxury properties. This insight and specialized knowledge makes our members, especially those who have earned the Certified Luxury Home Market Specialist™ (CLHMS) designation, the best agent choice for affluent buyers and sellers of luxury residential properties.
Select the Right Agent
Successfully buying or selling a luxury home starts with selecting the real estate professional that can best assist you. Not all agents operate effectively in the upper-tier market, a segment that requires special competencies and marketing expertise. Here are five tips for choosing an agent in the luxury real estate market.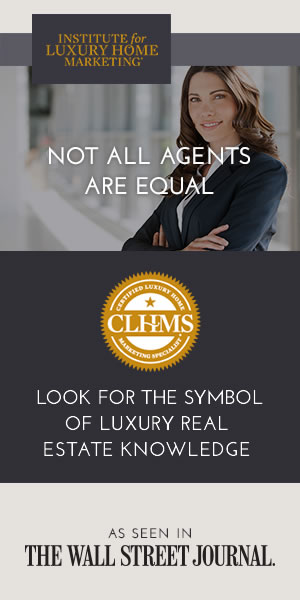 Shannon was absolutely AMAZING when she helped us sell our home! We had to use a relocation company that was a pain to work with and if we didn't follow a strict process we could have ruined our sale, but Shannon was so on top of everything! We were very stressed and she took so much of the work ...
Excellent agent; easy to work with. Communication is big with us and was never a problem with Janna. Our last agent didn't seem to understand that some conversations need to take place by phone and not text or email. Janna understood this. Thanks! We love our home! Feedback on Dunbrook Dr 04/10/...
Gene is a wonderful professional. He not only has extensive experience, creativity, and dedication for his clients, but he also loves his profession and getting the job done is a personal matter to him. His expertise, charisma, positive attitude and good advice are the perfect formula to get good...