Not all agents are equal
Institute Members Are Trained to Work in Luxury Real Estate.
The Institute for Luxury Home Marketing exists to help buyers and sellers of luxury homes and estates find real estate professionals with the knowledge, skills, and expertise to support their unique needs. Our members specialize in the luxury home market and have completed extensive training to build additional competencies.
Members of The Institute also have access to exclusive market insights and the latest marketing strategies, enabling them to stay on top of changing market conditions and offer effective plans to sell luxury properties. This insight and specialized knowledge makes our members, especially those who have earned the Certified Luxury Home Market Specialist™ (CLHMS) designation, the best agent choice for affluent buyers and sellers of luxury residential properties.
Select the Right Agent
Successfully buying or selling a luxury home starts with selecting the real estate professional that can best assist you. Not all agents operate effectively in the upper-tier market, a segment that requires special competencies and marketing expertise. Here are five tips for choosing an agent in the luxury real estate market.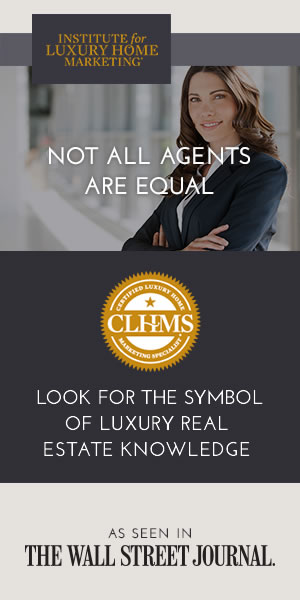 Susan Lancaster
Keller Williams Realty Solutions

We sold our house 2 months ago after ONLY 3 days on the market thanks to Susan's hard work and diligence. When we first met Susan, we were so impressed with her sincerity and professionalism. Susan was clearly well prepared and knowledgeable as she addressed our questions and concerns. B...
Donna Buinicky
Keller Williams Realty Naples

Donna, we don't know where to begin, or how best, to thank you. Your generosity, thoroughness and professionalism was equaled by your knowledge of the Naples community. What began as a random introduction to a local real estate agent has turned into a lifetime friendship. If it weren't for...
Hiring David Lampe as our real estate agent when moving to Arvada, CO recently was the best decision of our move. He is extremely knowledgeable, professional, friendly, and provided amazing support and results for my wife and I. David came to our first showing together (not hired as our agent) wi...