Not all agents are equal
Institute Members Are Trained to Work in Luxury Real Estate.
The Institute for Luxury Home Marketing exists to help buyers and sellers of luxury homes and estates find real estate professionals with the knowledge, skills, and expertise to support their unique needs. Our members specialize in the luxury home market and have completed extensive training to build additional competencies.
Members of The Institute also have access to exclusive market insights and the latest marketing strategies, enabling them to stay on top of changing market conditions and offer effective plans to sell luxury properties. This insight and specialized knowledge makes our members, especially those who have earned the Certified Luxury Home Market Specialist™ (CLHMS) designation, the best agent choice for affluent buyers and sellers of luxury residential properties.
Select the Right Agent
Successfully buying or selling a luxury home starts with selecting the real estate professional that can best assist you. Not all agents operate effectively in the upper-tier market, a segment that requires special competencies and marketing expertise. Here are five tips for choosing an agent in the luxury real estate market.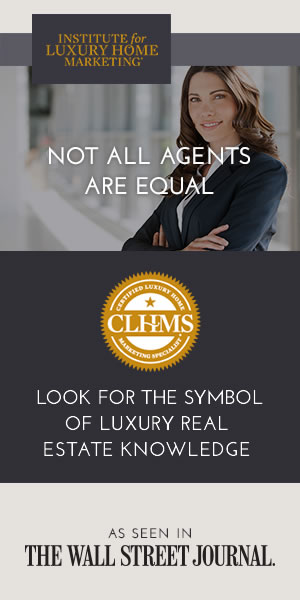 Jared represented us in our pursuit of a luxury condo in the Palm Beach to N Miami area. During the process Jared provided "state of the art" access to current and new listings. He never pressured us in any way and offered to pre-photograph/film any property that we might have been interested in ...
David Wittman
Premier Sotheby's International Realty

As a retired home builder, mortgage banker, and licensed broker, I was very discerning when selecting an agent to represent my million plus dollar home. David marketed my home extensively and professionally. My home's web site and virtual tour was outstanding, and the presentation was second ...
Accurate And Competitive Assessment! "The Schuman Team helped us find a buyer for our home in less than 30 days. An accurate competitive assessment gave us confidence in their marketing plan. In a tough market, getting the attention of the right buyers resulted in a strong offer that helped ...