Not all agents are equal
Institute Members Are Trained to Work in Luxury Real Estate.
The Institute for Luxury Home Marketing exists to help buyers and sellers of luxury homes and estates find real estate professionals with the knowledge, skills, and expertise to support their unique needs. Our members specialize in the luxury home market and have completed extensive training to build additional competencies.
Members of The Institute also have access to exclusive market insights and the latest marketing strategies, enabling them to stay on top of changing market conditions and offer effective plans to sell luxury properties. This insight and specialized knowledge makes our members, especially those who have earned the Certified Luxury Home Market Specialist™ (CLHMS) designation, the best agent choice for affluent buyers and sellers of luxury residential properties.
Select the Right Agent
Successfully buying or selling a luxury home starts with selecting the real estate professional that can best assist you. Not all agents operate effectively in the upper-tier market, a segment that requires special competencies and marketing expertise. Here are five tips for choosing an agent in the luxury real estate market.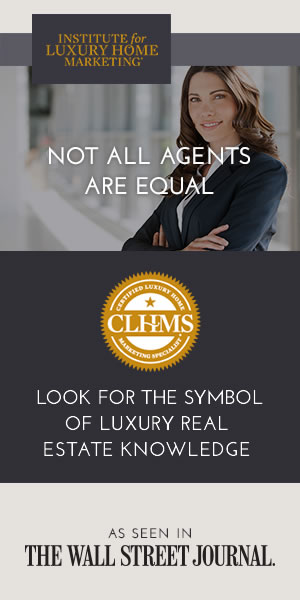 Bruce Kink
Keller Williams Realty
The Kink Team

As usual, everyone was wonderful!!! Another great experience with The Kink Team!!! From our starter home to our dream home, all SIX closings in the last nine years have been wonderful experiences.
Geena Fie
GW Estates and Homes, Inc.

GW Estates and Homes is a first class company, and her commitment as a buyer's agent to us during the purchase of our home was outstanding. Geena's service was very professional throughout the entire process, and she was always there to help out when we needed assistance. She is great at understa...
"While being skeptical and nervous about committing to acquire a house we found Ashley. We explained what we desired in a house and explained our particularities and unwanted components. Ashley took the challenge! She vigorously started to drum up places for us to look at and arrived on schedule ...