Not all agents are equal
Institute Members Are Trained to Work in Luxury Real Estate.
The Institute for Luxury Home Marketing exists to help buyers and sellers of luxury homes and estates find real estate professionals with the knowledge, skills, and expertise to support their unique needs. Our members specialize in the luxury home market and have completed extensive training to build additional competencies.
Members of The Institute also have access to exclusive market insights and the latest marketing strategies, enabling them to stay on top of changing market conditions and offer effective plans to sell luxury properties. This insight and specialized knowledge makes our members, especially those who have earned the Certified Luxury Home Market Specialist™ (CLHMS) designation, the best agent choice for affluent buyers and sellers of luxury residential properties.
Select the Right Agent
Successfully buying or selling a luxury home starts with selecting the real estate professional that can best assist you. Not all agents operate effectively in the upper-tier market, a segment that requires special competencies and marketing expertise. Here are five tips for choosing an agent in the luxury real estate market.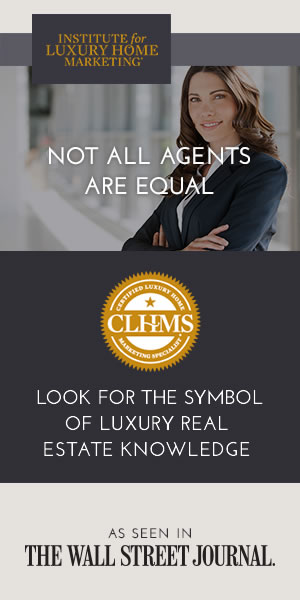 Rennee is awesome. We sold 3 houses and bought another. She handled all of those transactions and the hundreds of phone calls and emails that we sent her. Her attention to detail is unparalleled. I would highly recommend Rennee to anyone buying or selling their home.
"Lynn is an incredible real estate expert to work with. She is highly knowledgeable of the area real estate market, she knows practically everyone in the area and worked with us to get the best home at the best possible price. Lynn represented my wife and I as a buyer's agent. She looked out ...
David Burke
John R Wood Properties
TeamParadise.com

We have used Team Paradise for 6 different real estate transactions.  We are loyal customers because they are a top-notch, hard-working, realistic, level-headed, organized and knowledgeable team!   David and Greg epitomize professionalism and are experts in their field. Because of them and the...