Not all agents are equal
Institute Members Are Trained to Work in Luxury Real Estate.
The Institute for Luxury Home Marketing exists to help buyers and sellers of luxury homes and estates find real estate professionals with the knowledge, skills, and expertise to support their unique needs. Our members specialize in the luxury home market and have completed extensive training to build additional competencies.
Members of The Institute also have access to exclusive market insights and the latest marketing strategies, enabling them to stay on top of changing market conditions and offer effective plans to sell luxury properties. This insight and specialized knowledge makes our members, especially those who have earned the Certified Luxury Home Market Specialist™ (CLHMS) designation, the best agent choice for affluent buyers and sellers of luxury residential properties.
Select the Right Agent
Successfully buying or selling a luxury home starts with selecting the real estate professional that can best assist you. Not all agents operate effectively in the upper-tier market, a segment that requires special competencies and marketing expertise. Here are five tips for choosing an agent in the luxury real estate market.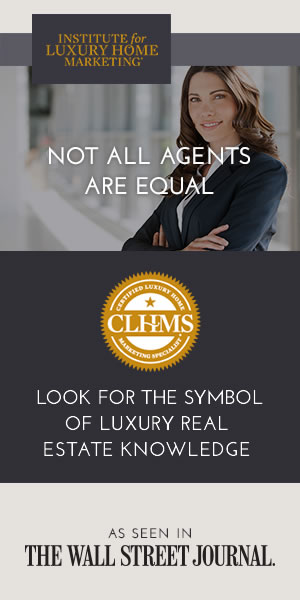 Natalie Antosh
Keller Williams Greater Cleveland NE

Natalie is the ultimate professional! She is extremely knowledgeable and helpful. We interviewed a couple of realtors and were very disappointed in the others and then we met Natalie. She was completely prepared and ready to answer our questions and provide the service we were expecting. We had m...
LeAnne Long
RE/MAX Around Atlanta East

Very professional and knowledgeable in her craft. She arrived on time and have done her homework before the appointment. All of the questions I had she had the answer to it. Lee B.
Tom Dunlap
Ascent Real Estate, Inc.

Tom and his team made it easy to sell my home. It was as if everything was on autopilot from my perspective. They were able to make a seamless transfer from short sale to traditional sale in the middle of the entire process. Not to mention that Tom made everything happen in San Diego while I ...