Buying or Selling a Luxury Home? Looking to make a Referral?
Institute Members Are Trained to Work in Luxury Real Estate.
The Institute for Luxury Home Marketing exists to help buyers and sellers of luxury homes and estates find real estate professionals with the knowledge, skills and expertise to support their unique needs. Our members specialize in the luxury home market and have completed extensive training to build additional competencies.
Members of The Institute also have access to exclusive market insight and the latest marketing strategies, which enables them to stay on top of changing market conditions and offer effective plans to sell luxury properties. This insight and specialized knowledge makes our members, especially those who have earned the CLHMS designation, the best agent choice for affluent buyers and sellers of luxury residential properties.
Tips to Select the Right Agent
You've made the decision to buy or sell a luxury home, and now it's time to select the real estate professional who can best assist you. Not all good agents operate effectively in the upper-tier market. It is a market segment that requires special competencies. Here are five tips for choosing an agent in the luxury real estate market.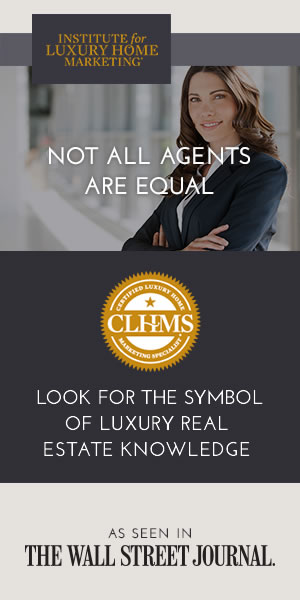 "We would not have considered ever working with anyone but Carolyn. She provided expert advise and knowledge every step of the way. From listing to marketing and the multiple offer sale, she was the negotiator we were hoping for!"
Sana McKenzie
Keller Williams Realty of Buckhead

Sana McKenzie is a true real estate professional who understands how to meet her customer's needs, wants, and desires. Sana exceeded my expectations and delivered exactly what I requested in my property search. I was extremely pleased with her level of customer service and attention to detail. ...
Sim Ziff
HomeSmart Realty West

We have worked with Sim on 2 different occasions, once to buy and once to sell a home. He was wonderful to work with both times. Sim is not only incredibly professional and knowing of the industry, he is approachable and easy to talk to as well. Moving forward we plan to work with him in any buyi...