Not all agents are equal
Institute Members Are Trained to Work in Luxury Real Estate.
The Institute for Luxury Home Marketing exists to help buyers and sellers of luxury homes and estates find real estate professionals with the knowledge, skills, and expertise to support their unique needs. Our members specialize in the luxury home market and have completed extensive training to build additional competencies.
Members of The Institute also have access to exclusive market insights and the latest marketing strategies, enabling them to stay on top of changing market conditions and offer effective plans to sell luxury properties. This insight and specialized knowledge makes our members, especially those who have earned the Certified Luxury Home Market Specialist™ (CLHMS) designation, the best agent choice for affluent buyers and sellers of luxury residential properties.
Select the Right Agent
Successfully buying or selling a luxury home starts with selecting the real estate professional that can best assist you. Not all agents operate effectively in the upper-tier market, a segment that requires special competencies and marketing expertise. Here are five tips for choosing an agent in the luxury real estate market.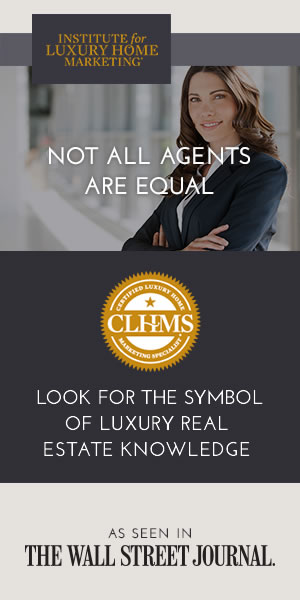 WE have had the good fortune to deal with a few very good real estate agents, but Karen's level of service throughout our buying experience has been without equal. This was especially impressive as we were purchasing in a lower segment of market valuation. Her local knowledge and assistance was w...
Dolores Byrd
Keller Williams Realty of Buckhead

"Dolores is by far the most competent realtor with whom we have ever worked! Her knowledge of the local luxury market is vast. Her ability to help clients objectively analyze different properties is unsurpassed. But most impressive is her dedication to servicing the client. She focuses her undivi...
Hi Justin, I'm very happy with the house. You were awesome to work with and I appreciate all your efforts and patience with me. You were great at taking time to explain things clearly and kept me focused on the key dates.