Not all agents are equal
Institute Members Are Trained to Work in Luxury Real Estate.
The Institute for Luxury Home Marketing exists to help buyers and sellers of luxury homes and estates find real estate professionals with the knowledge, skills, and expertise to support their unique needs. Our members specialize in the luxury home market and have completed extensive training to build additional competencies.
Members of The Institute also have access to exclusive market insights and the latest marketing strategies, enabling them to stay on top of changing market conditions and offer effective plans to sell luxury properties. This insight and specialized knowledge makes our members, especially those who have earned the Certified Luxury Home Market Specialist™ (CLHMS) designation, the best agent choice for affluent buyers and sellers of luxury residential properties.
Select the Right Agent
Successfully buying or selling a luxury home starts with selecting the real estate professional that can best assist you. Not all agents operate effectively in the upper-tier market, a segment that requires special competencies and marketing expertise. Here are five tips for choosing an agent in the luxury real estate market.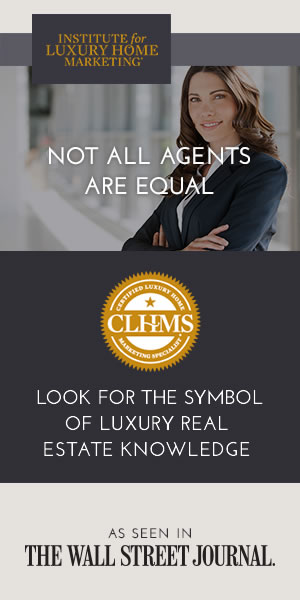 Having known Tamara casually for over 10 tens, and after many comments from other professionals in the Real Estate field, when I was in need of a realtor last fall to sell my home, the first person I contacted and subsequently hired was Tamara. My small house with an additional garage conversion...
Julie Toon Timms
Hilton Head Island Real Estate Brokers, Inc.

My wife and I have been vacationing in Hilton Head for fifteen years and decided we would purchase a vacation home. In order to educate ourselves to the real estate market in Hilton Head, we put out several requests to realtors, with the premise that we would not be ready until 2005. Within one w...
JENNIFER MCCORMICK
Coldwell Banker Residential Brokerage

I am so happy that we decided to work with you from both the buy and sell side of our transactions. Id like to write a letter of recommendation that you can use for marketing purposes. I know the course of events was crazy on Friday, and you may have thought I was out of my mind on Friday; b...