Not all agents are equal
Institute Members Are Trained to Work in Luxury Real Estate.
The Institute for Luxury Home Marketing exists to help buyers and sellers of luxury homes and estates find real estate professionals with the knowledge, skills, and expertise to support their unique needs. Our members specialize in the luxury home market and have completed extensive training to build additional competencies.
Members of The Institute also have access to exclusive market insights and the latest marketing strategies, enabling them to stay on top of changing market conditions and offer effective plans to sell luxury properties. This insight and specialized knowledge makes our members, especially those who have earned the Certified Luxury Home Market Specialist™ (CLHMS) designation, the best agent choice for affluent buyers and sellers of luxury residential properties.
Select the Right Agent
Successfully buying or selling a luxury home starts with selecting the real estate professional that can best assist you. Not all agents operate effectively in the upper-tier market, a segment that requires special competencies and marketing expertise. Here are five tips for choosing an agent in the luxury real estate market.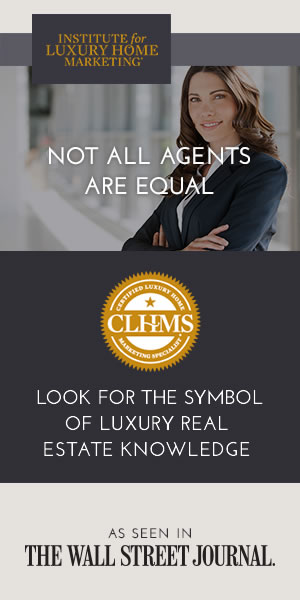 Sam Inman
Windermere Hayden Realty

After listing with another agent for 2 years we decided to switch to Sam and it was clearly one of the best decisions we ever made. She got our house sold in a few months. Difference between the two was night and day. Sam was always available with advice and direction, not to mention, someone we ...
Jenna Burt
Keller Williams Legacy Group

The Top Tier duo of Heather and Jenna helped us TONS in our search for a new home. So much so that we really didn't have to do anything but look at houses! They were very knowledgeable on the many properties we looked at and adjusted the searches based on our likes & dislikes. Thank you both so m...
Kim Sweeney
Engel and Völkers
KC Home Team

Kim is an outstanding buyers and sellers agent with experience in selling real estate in the Pinehills of Plymouth as well as all of the South Shore. Working with buyers in all price points south of Boston she is an experienced agent with a strong closing background.