Buying or Selling a Luxury Home? Looking to make a Referral?
Institute Members Are Trained to Work in Luxury Real Estate.
The Institute for Luxury Home Marketing exists to help buyers and sellers of luxury homes and estates find real estate professionals with the knowledge, skills and expertise to support their unique needs. Our members specialize in the luxury home market and have completed extensive training to build additional competencies.
Members of The Institute also have access to exclusive market insight and the latest marketing strategies, which enables them to stay on top of changing market conditions and offer effective plans to sell luxury properties. This insight and specialized knowledge makes our members, especially those who have earned the CLHMS designation, the best agent choice for affluent buyers and sellers of luxury residential properties.
Tips to Select the Right Agent
You've made the decision to buy or sell a luxury home, and now it's time to select the real estate professional who can best assist you. Not all good agents operate effectively in the upper-tier market. It is a market segment that requires special competencies. Here are five tips for choosing an agent in the luxury real estate market.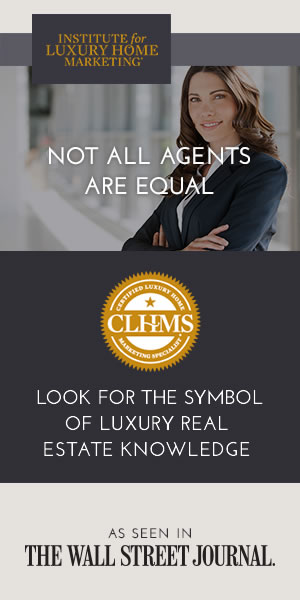 Mark Palace
Palace Properties International, Inc.

Palace Properties is simply the best Real Estate Team we have ever encountered (and we used to be licensed ourselves)! We live in NC and have worked with them on our two FL properties in very tough markets this past year. They go the extra mile to deal with our needs, communicating with us from w...
"Janice Bosworth Dunphy assisted me with purchasing a new home, and was invaluable throughout the process. She listened to what I was looking for in a new home, and truly focused on helping me find a home that was a good fit, which we did. She is incredibly knowledgeable about the process, very...
We were introduced to Elizabeth in January of 2006 during our official visit to Duke University with our daughter, who had accepted admission on a volleyball scholarship. We were interested in seeing some properties in the Triangle area, just to see what they were like. We did not expect to move ...