Buying or Selling a Luxury Home? Looking to make a Referral?
Institute Members Are Trained to Work in Luxury Real Estate.
The Institute for Luxury Home Marketing exists to help buyers and sellers of luxury homes and estates find real estate professionals with the knowledge, skills and expertise to support their unique needs. Our members specialize in the luxury home market and have completed extensive training to build additional competencies.
Members of The Institute also have access to exclusive market insight and the latest marketing strategies, which enables them to stay on top of changing market conditions and offer effective plans to sell luxury properties. This insight and specialized knowledge makes our members, especially those who have earned the CLHMS designation, the best agent choice for affluent buyers and sellers of luxury residential properties.
Tips to Select the Right Agent
You've made the decision to buy or sell a luxury home, and now it's time to select the real estate professional who can best assist you. Not all good agents operate effectively in the upper-tier market. It is a market segment that requires special competencies. Here are five tips for choosing an agent in the luxury real estate market.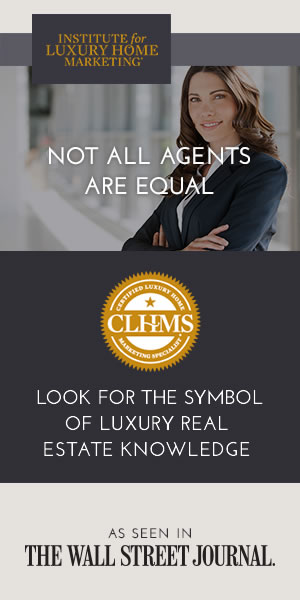 I am in the service industry and I give my customers unparalleled service. I naturally, in turn, have high expectations of the service providers I deal with. Gantry took the time to find out what we wanted. He then found and negotiated the deal and before we closed substantiated we were getting g...
Claire Billingsley
Coldwell Banker Howard Perry and Walston

We couldn't have done it without Claire!! We hired Claire to sell our house - she was our 3rd agent in almost 2 years of trying to sell. She came in with a new marketing plan and within 6 weeks we had a buyer! She also helped us close the deal on a new build AND helped us find a rental property s...
"Congratulations on your outstanding performance in 2008! Achieving excellence in any market is always the result of hard work and dedication. Meeting the challenges of the current market requires that and more. Market knowledge is more important than ever as buyers and sellers look to us fo...