Not all agents are equal
Institute Members Are Trained to Work in Luxury Real Estate.
The Institute for Luxury Home Marketing exists to help buyers and sellers of luxury homes and estates find real estate professionals with the knowledge, skills, and expertise to support their unique needs. Our members specialize in the luxury home market and have completed extensive training to build additional competencies.
Members of The Institute also have access to exclusive market insights and the latest marketing strategies, enabling them to stay on top of changing market conditions and offer effective plans to sell luxury properties. This insight and specialized knowledge makes our members, especially those who have earned the Certified Luxury Home Market Specialist™ (CLHMS) designation, the best agent choice for affluent buyers and sellers of luxury residential properties.
Select the Right Agent
Successfully buying or selling a luxury home starts with selecting the real estate professional that can best assist you. Not all agents operate effectively in the upper-tier market, a segment that requires special competencies and marketing expertise. Here are five tips for choosing an agent in the luxury real estate market.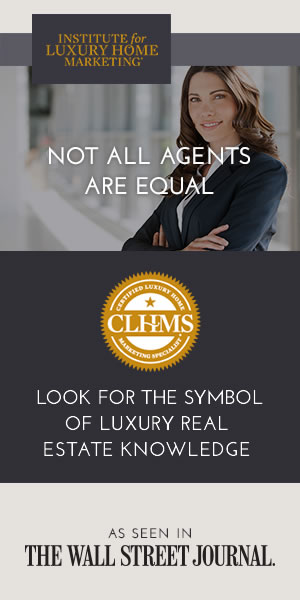 Betty Bezemer
Keller Williams Realty
The Bez Team

"You got my home sold in thirty days for the best price in a bad market and right before the market tanked. This put us in a position to buy in a buyers market at historically low interest rates and in effect, get a lot more home for our money. the only problem we have had is that unfortunately...
Nathan Pawelkop
Keller Williams Realty
Pawelkop Team

I HIGHLY recommend this agent! I started the process of looking for a house about five to six months out and I had very specific ideas of what I was looking for. Nathan never tried to steer me in any particular direction but was always ready with an answer if I was exploring another direction. As...
Amy Stahl
C3 real Estate Solutions

"Amy has dedicated her career choices to taking care of others, and putting their needs first. Amy is committed to her craft and represents the Realtor brand at the highest levels of ethics. She understands the type of dedication required to have success for her clients and herself. Amy shows up...