– Keynote Speakers –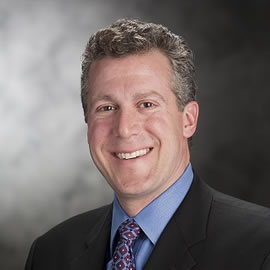 Marty Latz
ABC News' Good Morning America anchor George Stephanopoulos has called Marty Latz "one of the most accomplished and persuasive negotiators I know." The founder of the Latz Negotiation Institute, a national negotiation training and consulting firm, Latz also taught negotiation as an Adjunct Professor of Law at Arizona State University's College of Law from 1995 to 2005.
Since 1995, Latz has taught over 100,000 lawyers and business professionals around the world how to more effectively negotiate – including in Hong Kong, London, Beijing, Shanghai, Singapore, Brussels, Seoul and Bangkok - and has negotiated for The White House nationally and internationally on The White House Advance Teams.
Mr. Latz is also the founder of ExpertNegotiator Software, which empowers individuals and organizations get better results based on the experts' proven research.
Mr. Latz is the author of Gain the Edge! Negotiating to Get What You Want and has appeared as a negotiation expert on CBS' The Early Show and such national business shows as Your Money and Fox Business. He also writes a monthly negotiation column for The Arizona Republic.
Mr. Latz received his law and negotiation training at Harvard Law School, where he graduated cum laude.
Visit Marty's Website
Connect with Marty on LinkedIn
Follow Marty on Twitter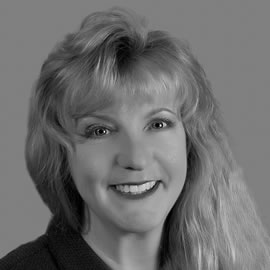 Terri Morrison
Terri Morrison is Co-author of nine books, including Kiss, Bow or Shake Hands®: The Bestselling Guide to Doing Business in More Than Sixty Countries (A Library Journal Best Business Books Winner, with over 375,000 copies sold) and Dun & Bradstreet's Guide to Doing Business Around the World. She conducts seminars in intercultural communications, global marketing and sales, and writes for many publications. Her most recent book, Kiss, Bow or Shake Hands®: Sales & Marketing (another bestseller) was #2 on BusinessWeek's best business book list.  She is currently working on her 10th book, Kiss, Bow or Shake Hands: Courtrooms and Corporate Counsels, which will be published by the American Bar Association.
Terri Morrison's keynotes on intercultural communications, diversity, and globalization are both informative and entertaining.  Seminar clients include multinationals like AT&T, Accenture, The American Bar Association, American Airlines, The American Institute of CPAs, American Express, ARI Fleet, BAE Systems, Boeing, Campbell's Soup, Cisco, Deloitte-Touche, Ernst & Young, D&B, DuPont, Ernst & Young, Federal Express, Franklin Templeton Investments, HP, Kronos, IBM, Microsoft, NATO, Orbitz, Pepsi-Cola, United Technologies, the Nat'l Assoc. of Realtors, the Nat'l Business Aviation Assoc., The Int'l. Franchise Assoc., Global Business Travel Associations, World Trade Associations, many universities and legal organizations.
She is President of Getting Through Customs, developer of the Kiss Bow or Shake Hands® Database – available through McGraw-Hill Digital.  Clients include Boeing, Wyndham Hotels, Campbell's Soup, Citadel, Marathon Oil, Newfield Exploration, The US Navy's CIS division, Delta Faucet, Duke University, the Univ. of Iowa, the Univ. of Richmond, Univ. of Hawaii, the Univ. of Oregon, Ohio State University, Michigan State University and many more.
She has appeared on CNN, CNBC, Bloomberg, and repeatedly on NPR and the BBC.  She has been profiled and quoted in The Wall Street Journal, Asia Times, Investor's Weekly, USA Today, the Washington Post, the Los Angeles Times, the Philadelphia Inquirer, Fast Company, National Geographic Adventure, ESPN, Business 24/7, Inc., Fortune, Huffington Post, and more.  She serves on the MBA Career Advisory Council at Drexel University.
Visit Terri's Website
Connect with Terri on LinkedIn
Follow Terri on Twitter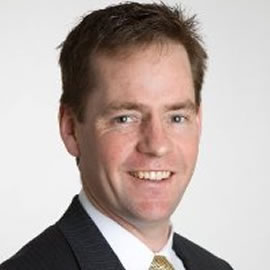 John Farley
John Farley is currently serving as a Vice President and Cyber Risk Consulting Practice Leader for HUB International's Risk Services Division. Headquartered in Chicago, IL, HUB International Limited is a leading North American insurance brokerage that provides a broad array of property and casualty, life and health, employee benefits, reinsurance, investment and risk management products and services through offices located throughout the United States and Canada.
  
John is based in New York City and brings 24 years of risk consulting experience to the firm. While working at HUB International John has performed a variety of cyber risk consulting services for clients across many industries, including but not limited to Healthcare, Retail, Financial Services, Higher Education and Information Technology companies.  He serves as a resource for pre-breach planning and post-data breach response in network security & privacy liability consulting. In this role he applies extensive knowledge in data breach response best practices and  works diligently with clients to achieve optimal results in cost mitigation.

John acts as a central coordinator between all parties involved - the client, insurance carriers, and any outsourced service provider hired, including IT forensics experts, privacy attorneys, public relations firms, call center operators and other breach response service providers.

John also facilitates online access to HUB International's e-Risk Hub. This online database serves clients' ongoing educational needs in the ever-changing network security and privacy risk environment. In addition, John provides client training that assists clients efforts in forecasting potential loss costs related to a network security event.
He is a regular speaker at educational seminars on multiple network security and privacy liability challenges facing organizations today. Areas of focus are HIPAA, Payment Card Industry Data Security Standards, FERPA, government threat sharing initiatives, regulatory compliance and data breach notice requirements at the state, federal and international levels.
John has a Bachelors of Arts degree in English and a minor in Business Management from Manhattan College. In addition, John is a Certified Information Privacy Professional (CIPP/US) and has received his Associate in Claims (AIC) designation.